We seek to live and love like Jesus Christ by serving alongside those in our community and the world. Join us in these mission opportunities as we seek the flourishing of all God's creation.
Feeding Families
Beulah UMC is proud to join Harvest Hope Food Bank as a monthly distribution partner for food, supplies, and household necessities. Food is distributed on the third Saturday of each month from 11:00 am to 12:00 pm unless otherwise noted.
Volunteer to Distribute Food
If you would like to volunteer to help with the monthly Saturday food distributions, sign up below. Thank you for your help!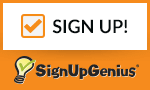 You can also sign up to volunteer by emailing foodpantry@beulahumcsr.com.
---
Salkehatchie Summer Service
Each summer, youth, and adults participate in Salkehatchie Summer Service. With dozens of camps around South Carolina, Salkehatchie offers opportunities to help families feel more comfortable and secure in their homes. Contact us to learn more about participating.